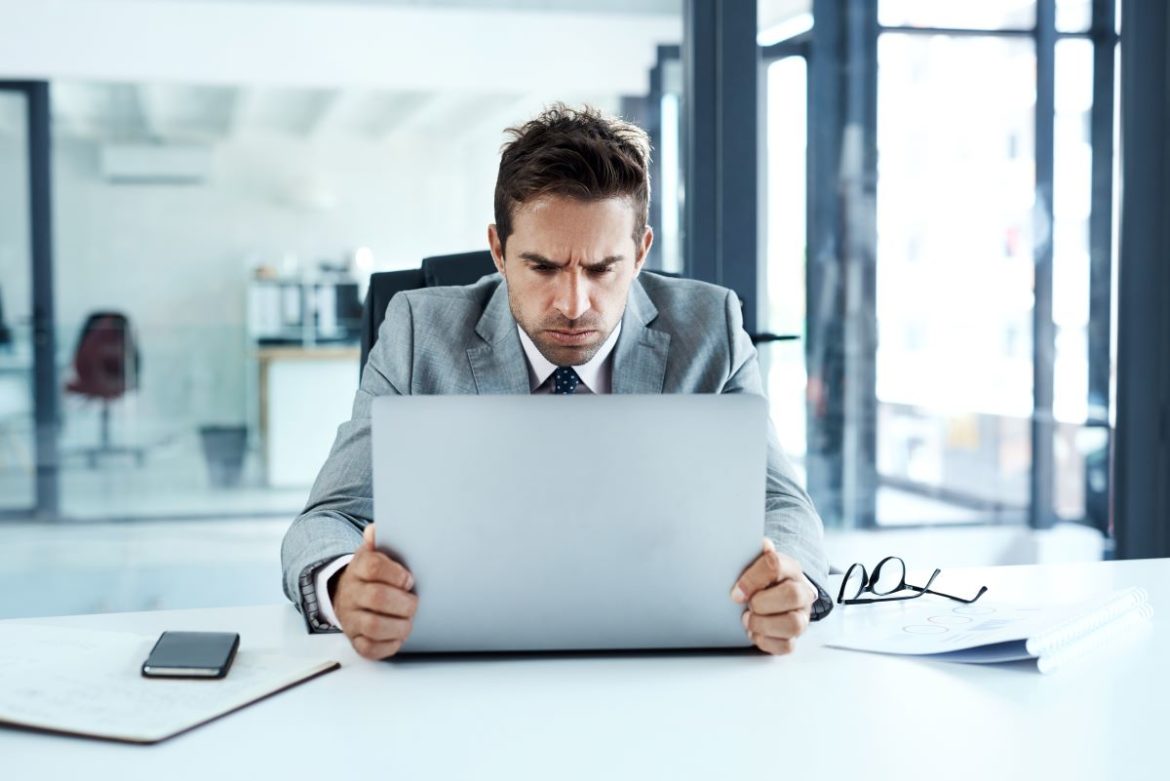 We've all been there. You're settling in for a productive work session on your computer and… you can't connect to the Wi-Fi or your computer won't log you in. And how many of us have gone to print something only to find the printer is jammed or you have run out of ink? Technology is supposed to make life easier and more efficient, but when it fails it can be incredibly annoying.
Luckily, you're not alone. At SORA Technologies, we are here to help you with technology issues both big and small. So, whether you are having a problem installing the latest software update or you need help retrieving a password, our experts are here to troubleshoot the issue with you.
Here are some of the most annoying tech problems, and what to do about them:
Slow Internet
While slow internet speed is annoying, it is usually not serious. No matter the cause, the best first step is to restart your router. If the problem persists, it most likely has something to do with a congested network. Remember that too much traffic compared to your network's bandwidth can slow your internet way down. Try lowering your internet connections or upgrading to a faster plan.
Pop-Up Ads
Advertisements can be important as they help sustain many online publications and allow content to be free and easily available to a large audience. However, it can be frustrating if a site uses so many pop-up ads that it is impossible to see the content on the page. Try installing a pop-up blocker. Or if you use Chrome as your primary browser, adjust your pop-ups and redirect settings to filter unwanted advertisements.
Wi-Fi Keeps Disconnecting
Like slow internet, the reasons your wi-fi is disconnecting can be many and varied. Again, the first step is to try restarting your router. If the problem persists, you may simply have a weak signal due to being out of range or having too many devices connected at once. Your internet service provider may also be experiencing outages or slowdowns, in which case it is best to contact them for more information on when the problem will resolve.
Printer Issues
In today's online world, the need to print can seem few and far between. However, during those times you do need a hard copy of something, you want to make sure you have a reliable printer. And unlike your internet connection, fixing the problem of an offline printer usually takes a few extra steps to resolve. So, whether you can't find your printer on your network or you simply have a paper jam, SORA Technologies is here to walk you through some troubleshooting best practices.
Keeping up with software updates
Getting that next software update can feel like stepping into the unknown. You've gotten used to a certain way of operating your phone or computer and now everything is about to change. But sometimes an update really can make things more difficult, especially if that update contains bugs or is incompatible with your device. The best thing to do in this situation is to reverse back to the software you had before the update, report the error to the manufacturer, and wait until the update is ready again. Contact SORA to learn how to reverse a software update.
Issues with Logging In
Most often, if you are having trouble logging in it is because you have forgotten your password. This is an easy solution on most websites since you can simply reset your password by clicking the "Forgot Password" button. Unfortunately, issues logging into your computer can be more complicated. That's why we recommend reaching out to the experts at SORA to talk you through logging onto your computer.
Battery Life
If your device is having trouble keeping a charge, it could be because you are running too many applications at once or you are overcharging your battery. Try closing out of any applications that you are not actively using and make sure not to continue charging once the battery is already full.
Crashing apps
Crashing apps usually have to do with an incompatibility between the version of the device you are using and the needs of the application. Make sure you have the latest software installed. If it isn't a compatibility issue, make sure that you have enough storage space on your device and your internet connection is stable.
Problems with SSL
An SSL error means that your browser was not able to establish a secure connection to a website's server. If you come across an SSL error when browsing the internet, we recommend avoiding that website. However, if you own the site then you may need to check that your SSL certificate is up to date and renew it if it is not.
Tech that Works
At SORA Technologies, we believe that technology should make our lives easier and more efficient. But just like any tool, sometimes it needs a tune-up. If you are experiencing any of these tech problems – or even ones that aren't on this list – we encourage you to contact us. Our experts are here to make sure technology is working for you, not the other way around.